What is Playdog Comprehensive Dog Care?
Playdog Comprehensives
' focus is to provide you training services and support in caring for your dog. We take away the nitty gritty of dog ownership and give you back some time.

Our team provides immediate assistance in the care of your furry friend.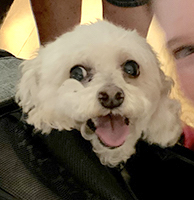 As a member, now training your pup, a ride to the Vet or groomer, a walk (even last minute) or to play in the park is just a call or click away and maybe in included in your monthly subscription fee.

Of course all services are available on an as needed basis as well.

Members do receive priority.

All Playdog staff members are from the community they service. We screen and hire fellow dog lovers and you are directly involved with who interacts with your dog.

All staff is vetted insured and bonded.

Rest assured, your pet's safety and secure care, are our top priority.

Playdog is the first and oldest

Dog-Care-on–Demand

subscription service in the U.S. managing all aspects of dog ownership for more than 2 decades.

We have operations in CA, FL, TX, NJ and NYC along with other newer locations as they come online.



Playdog comprehensive care members gain immediate access to the Playdog care team

, allowing us to deliver a comprehensive care, exercise and food program that focuses on your dog's health and wellness while assisting owner's by providing services of quality care, unsurpassed convenience and savings available only to Playdog members.

Members get the power of our group discounts on Vetted and partnered healthcare providers, pet Insurance, food, toys and more.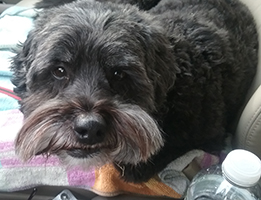 Trust your dog to the experts at Playdog

Satisfaction guaranteed

Playdog comprehensive care is with you every step of the journey of pet ownership..

As a member you can rest assured you have the help and care you need when you need it.

Based on the plan you choose your need for help can be just a phone call or a click away.
---
Training
Playdog founder and head trainer Steve Sackman has been training dogs and people to train and care for dogs for over 20 years. His love and care for your dog is obvious as he teaches basic techniques the dog will need to be safe on and off leash. While treats are occasionally used during training, praise is the primary reinforcement tool of choice

Like people, dogs have different personalities. While a breed may share common traits, each pack member can have different personality traits. Learning what holds or gains the dog's interest is a great help when it comes to training. Consistency in training and reinforcement is key to what helps the dog retain.

Training includes exercise. You must commit your dog gets its proper exercise everyday rain or shine. Lack of proper daily exercise will cause even the best trained dog to misbehave.

Some problems occur only at home where an at home session and observation is the best way to address them. It's always helpful to observe and train to reinforce at home in familiar surroundings. However it is equally important to expose the dog to other surroundings allowing it to experience other noises, smells and other stimuli that may take its attention.

Sit, down, stay, no, come and heal are just the start.

The bond formed with your dog by you, the family and the trainer is equally important. You will be amazed at what the dog can do with just a look or gesture using no words at all.


---
Questions? Contact:

spot@playdog.com

or call

732-322-7861